Easy to make homemade pizza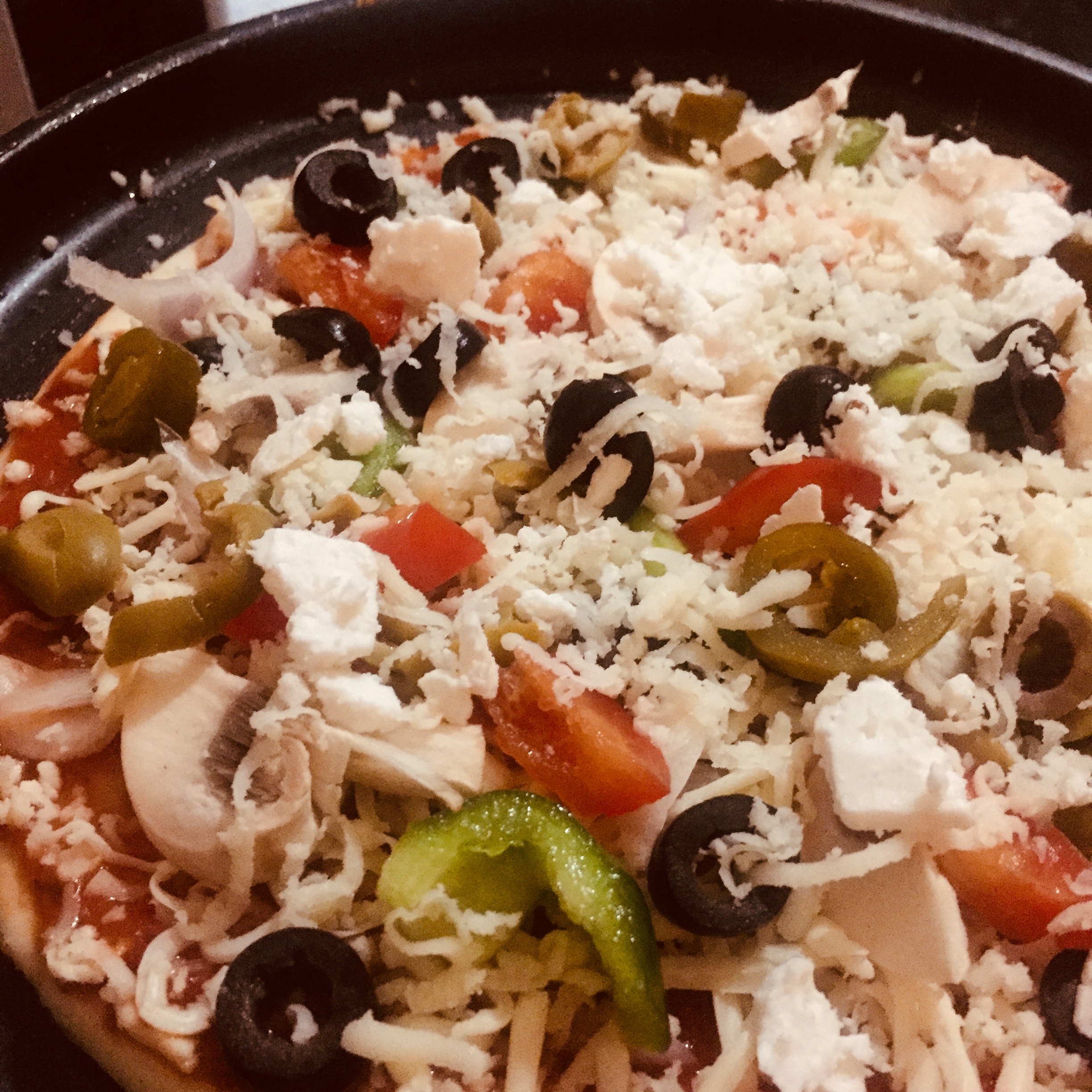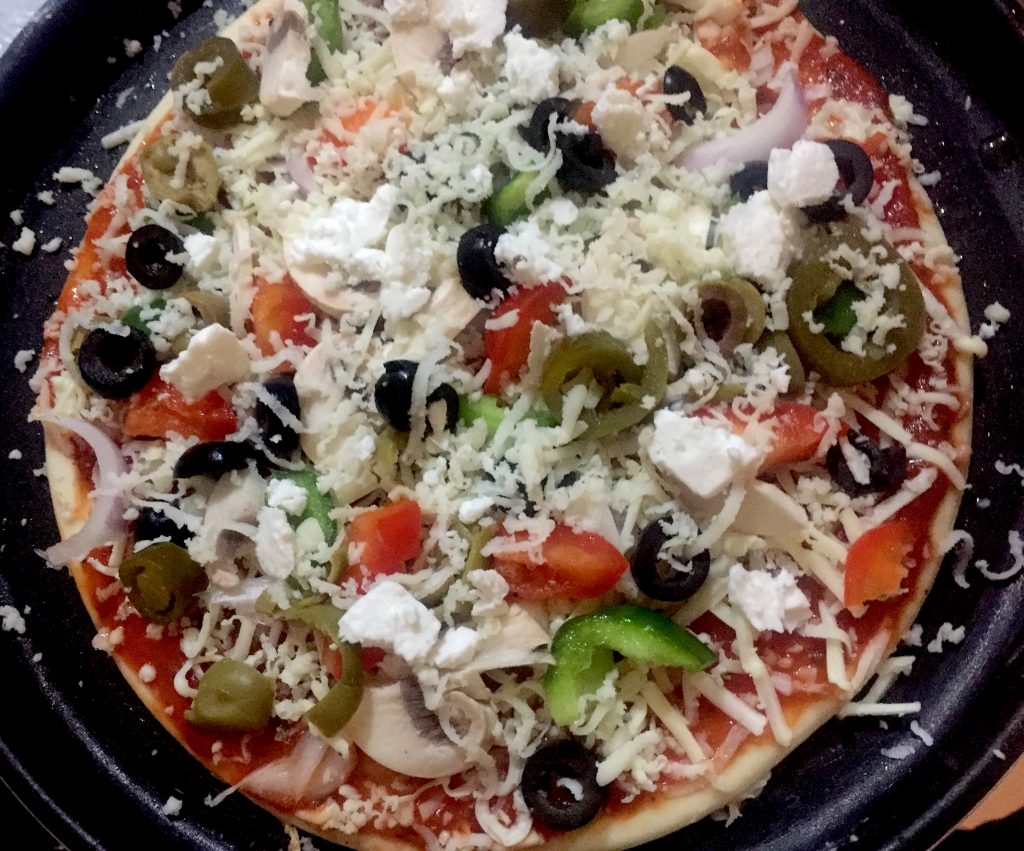 Prep Time for easy to make homemade pizza: 15 min
Baking Time: 10 mins
Total Time: 25 mins
Served 4 pizzas
Ingredients:
Pizza base, ready to eat from the bakery
1 Capsicum chopped
2 Onions chopped or sliced
Canned/Bottled Olives
1 Tomato chopped
Mushrooms
Tomato ketchup
Oregano
Chilli Flakes
Equipment:
Any OTG or convection oven for your easy to make pizza. We generally use LG 3 in 1 oven or Sunflame OTG.
Steps:
Preheat oven to 220 degree celsius.
Take a pizza base and spread 2 spoons of Funfoods pizza sauce evenly.
You can also add a spoon of tomato ketchup to add some zing.
Sprinkle some chilli flakes and oregano as per taste.
Grate some cheese (Amul mozzarella) on the pizza base. You can adjust the quantity of the cheese as per your liking.
Dress the pizza base with chopped vegetables. You can add any vegetables of your choice.
Add some more cheese (Amul cubed cheese) on the top.
Once the oven is ready, place the pizza in the oven. But careful its hot.
The pizza usually takes around 10 minutes at 220 degree celsius. (Keep a close eye while its in the oven)
Once the crust is golden brown and the cheese has melted, take out the baked pizza from the oven and cut the pizza using a pizza cutter.
Note:
You can use any vegetable of your choice. If you like jalapenos on your pizze, add some pineapples to balance the spice.
Instead of mozzarella cheese, you can go with cheddar or swiss cheese.
If you don't want to use the ready to eat pizza base, you can prepare your own easy to make homemade pizza base (Homemade pizza dough recipe) .